5 Things to Do in Prince Edward County – Day Trip Guide; located in Southern Ontario, Prince Edward County is known for their extensive range of 35+ wineries, local restaurants, festivals (especially during the summer months) and most definitely Sandbanks Provincial Park, which has one of the most incredible beaches in Canada! Whether you're planning for a week, weekend or one-day trip this itinerary guide will help highlight some of the must-see places to visit and things to do to enjoy your time.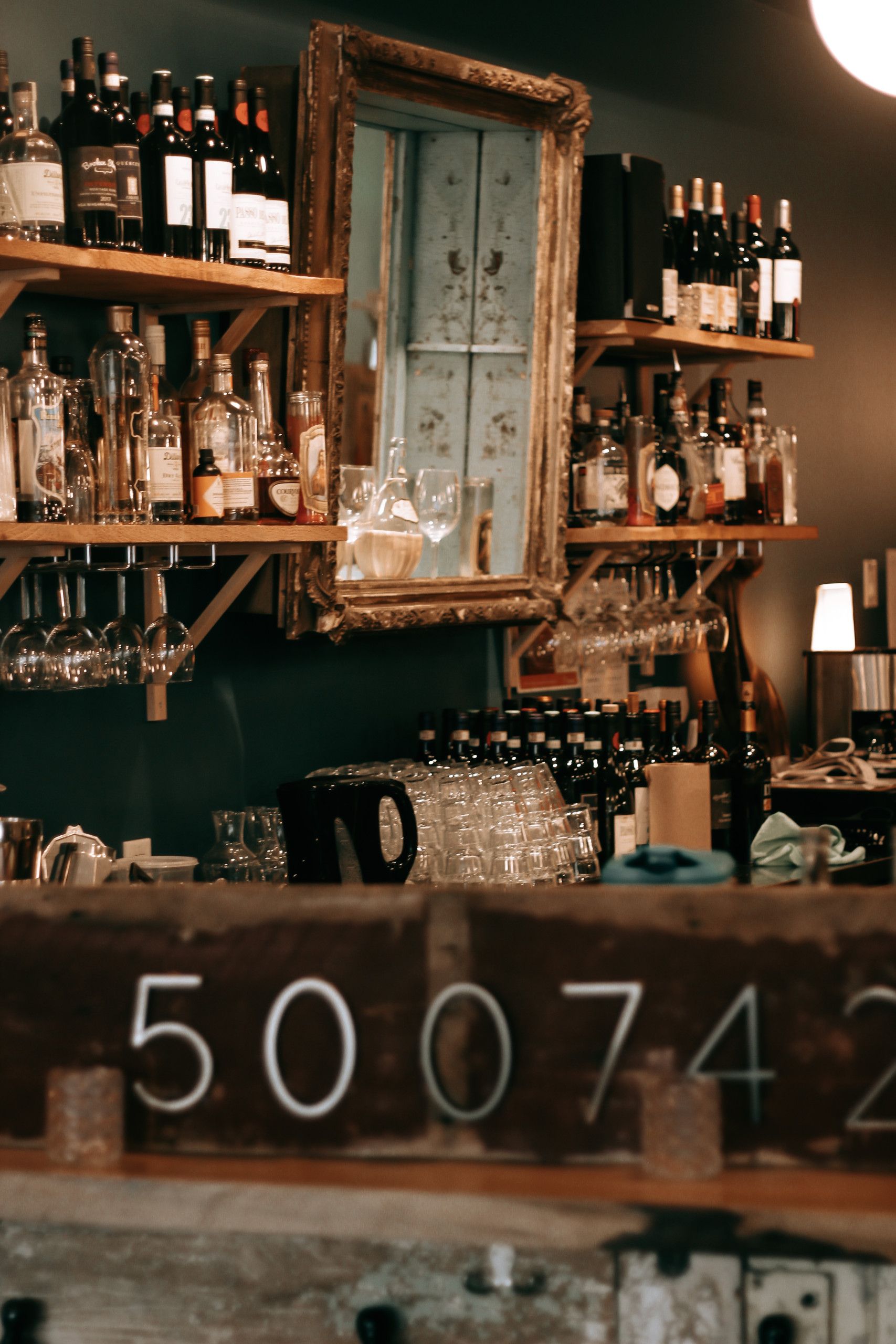 Prince Edward County, ON, Canada
We visited Prince Edward County in November 2020, before lockdown 2.0. It was on our bucket list of places to visit during the warmer months, however summer is peak season in P.E.C and although health and safety protocols were observed we felt it best to go during their off-season – and we have no regrets! We started our day visiting local wineries, and spent the rest of our time sightseeing, trying new restaurants, and chatting with locals who were so passionate in sharing their stories of life in P.E.C.
5 Facts about Prince Edward County
Prince Edward County is an island in Lake Ontario, located only 2 hrs east from Toronto
Prince Edward County is Ontario's fastest growing wine region
Prince Edward County farmers account for one third of Canada's canned tomatoes and pumpkins during the Fall
Prince Edward County Consists of a cluster of small hamlets and villages with deep roots in farming and agriculture – Ameliasburgh, Hillier, Wellington, Sandbanks, Bloomfield, South Shore, Picton, Waupoos, & Sophiasburgh
There are five ways on to the island – four bridges, and a ferry
5 Essential Tips for Travel During COVID-19
Plan ahead – create a schedule for the day, and call restaurants, wineries, and shops ahead of time. Wherever possible, make reservations.
Restrict your travel group to people within your immediate family (household) or bubble.
Face coverings are required in all indoor locations – mask up, always.
Social/physical distancing is in effect – avoid crowded areas and keep a distance of 2 metres/6 feet from those around you.
Bring hand sanitizer, and wash your hands as frequently as possible!
5 Things to Know Before You Visit
Almost all restaurants, wineries, and shops are operating at a reduced capacity and shorter operating hours. We also noticed many establishments were only accepting contactless payment – plan ahead.
Most shops, restaurants, wineries, distilleries, and breweries can be found in Wellington, Bloomfield, Picton, and Hillier. However, they are very dispersed throughout the county, having a vehicle is most definitely recommended.
Parking is free.
Wineries close around 5pm; plan your visits accordingly.
Everyone we met and spoke to was extremely friendly. If you have any questions, ask a local they'll be more than happy to help!
1. Go Winery Hopping
Huff Estates Inn & Winery
We started our day visiting Huff Estates Inn & Winery. We didn't get a chance to visit the inn, but it looked lovely from the outside. The staff was exceptionally friendly, and they took the time to take us through the process and challenges of making wine in the region. It was a warm and cozy, nicely decorated for the approaching Christmas holiday, and had a great selection of Pinot gris, Pinot noir and Vidal wine!
Learn more about Huff Estates Inn & Winery by clicking here.
Sandbanks Estate Winery
Sandbanks Estate Winery was by far one of our favourite places to visit. It is located just a few steps away from Lake Ontario which is beautiful and picturesque on its own; but was certainly a wonderful treat to look out from the entrance and see/hear the waves crashing on the shore. This winery also has a few other great wineries and breweries within a short radius of the establishment, so it's a great place to start. They have a fine selection of Baco Noir, Cabernet Franc, Riesling, Pinot noir, Vidal, Geisenheim and Marechal Foch wines. Let's just say, we came home with a good few bottles. Here are some other interesting facts:
Founded by a woman; Catherine Langlois! All hail women run businesses!
One of the very few wineries in the region open year-round.
Offers wine tasting with food pairing – just delicious.
Learn more about Sandbanks Estate Winery by clicking here.
2. Visit The Oeno Gallery's Sculpture Garden
Oeno's Sculpture Garden is located on the property of Huff Estates Winery and has over 60 sculptures across 4 acres. The Gallery is currently closed to the public until Dec. 21st 2020, however no appointment is required to visit the sculpture garden situated right behind the gallery. It was designed as a place of discovery and contemplation, and I can attest to that. I loved walking through the garden with my husband, and letting our mind ponder the beauty and story of each sculpture.
Learn more about the Oeno Gallery's Sculpture Garden by clicking here.
3. Visit Kinsip House of Fine Spirits
Kinsip House of Fine Spirits was another beautiful stop we made during our stay. They are a s a farm-based, grain-to-glass distillery offering a selection of spirits, liqueurs, hand-crafted bitters which are all fermented, distilled, and aged onsite – how amazing! Due to COVID-19, their sipping room was not open for tasting, however they are opened for pre-booked sit down tasting experience including 3 spirit samples and 1 sample size cocktail. The best part – they have a whole life-sized + chicken coop, a definite must visit.
Learn more about Kinsip House of Fine Spirits by clicking here.
4. Drive Along the Country Roads
I highly recommend taking a stroll through the country roads, and side streets which will take you along the shorelines of the picturesque Lake Ontario (Loyalist Pkwy), and through the small towns and characteristic villages. One of my favourite parts were driving on Loyalist Pkwy and admiring in the beautifully restored 18th century homes. This has always been something I loved to do, and I highly recommend doing it in Prince Edward County!
5. Have Craft Beer at Midtown Brewing Company
We ended our night at Midtown Brewing Company, and had such a great time! As soon as we entered the establishment, we were greeted by once again just the warmest staff – which to me, is everything! They are a craft brewery and restaurant located in the center of Wellington. It has a relaxed and warm atmosphere where you just want to cozy up in your seat, have a delicious wood-fire pizza and enjoy a craft beer. This was also the first time I had a "sour fruit beer" – it was like a strawberry sour patch kid in liquid form WITHOUT the sugary sweetness.
Learn more about Midtown Brewing Company by clicking here.